Buying
Is this your first?
Our Realtors and financial experts will walk you through every step of the home-buying process.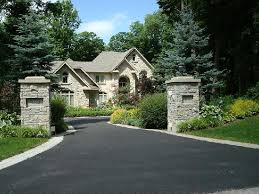 Buy your Dream home


When you're looking to buy or sell your home, you want to know that you're in the best of hands. With more than a decade of experience, we can proudly say we've learned a thing or two about real estate – and that knowledge helps you.

Steps to buy a home


1. Go shopping for a mortgage
2. Find a good Lawyer
4. Come up with a down payment
5. Find an agent
6. Now find your home and make an offer
7. Once your offer is accepted, you will require to come up with a deposit and based on the contract, the initial deposit is the earnest money.

Buying a foreclosure

When buying a foreclosure
1. Get pre-approved for a mortgage
2. Find an agent specializing in foreclosures
3. Know how long it takes to sell a home in your area
4. study the sale prices of comparable homes in your area
5. Remember the sale is for the home as is

The new home process


Come out and find out everything you need to know to get started on moving into the next stage of your life.

What to Look for in Your New Home
Have you ever looked at an interior design magazine and wondered, "How do I make my house look like that?" Find out now.

Buying process
Click here